By Julie Fry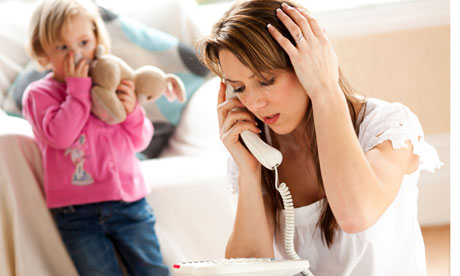 Do you answer yes to any of these questions?
I bring my phone, IPAD or laptop to bed and it gets more of my loving gaze than my partner.
When my kids talk to me, they say "Mom, are you listening to me?" because they see you staring at a screen of some type?
The last date night I had with my partner was in 2013.
I do more yelling and nagging than I spend laughing with my kids.
If you answered yes to more than one of these, you might be on the at risk because you have signs of an unhealthy work life balance. I know, because I've been there!
When I worked in corporate sales, I would travel a good portion of the time. I was always WAY too busy and when I was home, I wasn't able to have quality interactions with anyone in my family. Because of the demands of my job, I would get on my phone first thing in the morning while the kids were getting ready for school and I'd bring it to bed with me at night. Studies show screens in bed impact more than your love life. They actually impact your sleep.
Tips For Improvement
Use your bedroom for reading, sleeping and quality time with your partner.  Make it a electronic-free zone (I know, easier said than done).  Maybe your partner is guilty of this habit too, so make a fun competition out of it or take a tip from reward-based parenting and give yourself a treat if you can do it, like date night at a great restaurant.  See if you can both go a whole with with no electronics in bed, and then if you do, reward as you see fit….Remember it takes 30 days to create a new habit.
Model responsible electronics use and computer time for your kids.  Remember, they look to you on how to behave in this crazy world and if you are posting selfies on Facebook all the time, not looking up when your kids talk to you, they will think this is OK.  Trust me, you don't want YOUR kid to be the next Hannah Montana.  If you set screen time limits for your kids, consider imposing them on  yourself too.
Remember that time with your kids is fleeting and there will be a time when they are grown.  When they are in the joyful period where they adore spending time with their favorite playmate – YOU, remember to have fun!  Try to let the little stuff go, build in enough time to complete tasks (getting ready in the morning, homework), so that you can spend some time with them everyday playing and having a good time.  For some great reading resources, try Playfulparenting or Parentfurther
Our work is important, but so is our family and it is a constant dance to find the right balance between the two.  I'd love to hear some of your tips on how YOU maintain a healthy work/life balance.  Please let us know in the comments below.
If you enjoyed this post and would like to receive our weekly newsletter that contains helpful blog posts from our community and marketing tips for your business, sign up here: